Your Source for Conservative Christian Music and Resources
The Lyrics Wickedness is everywhere, No one even seems to care, But God still seeks today For a man who will not compromise Who'll boldly stand against the lies, Oh, can you hear Him say, "Who will stand in the … Continue reading →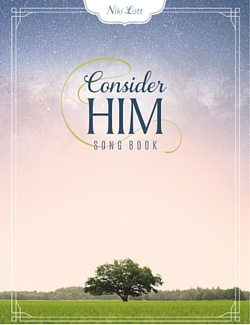 Now Available! "Consider Him" is the new book by Niki Lott, Coil-bound with ten original songs that will encourage you to love and live for the Lord Jesus Christ. Companion to her latest CD by the same title.
Join Our Mailing List
Periodically we send out e-mails containing articles, information about new products, and coupon codes for discounts on products. You can sign up to our mailing list by supplying your e-mail address below.